Leo: the real superhero
Small in stature - but big in heart - Leo Lagana is a familiar face around the Illawarra. As he nears his 16th birthday Lisa Wachsmuth and Sylvia Liber explore the toll primordial dwarfism takes on his everyday life.
Words: Lisa Wachsmuth Photographs: Sylvia Liber
Leo Lagana is about to celebrate his 16th birthday, yet at 98cm tall he's the size of an average four-year-old.
The Kanahooka teen – a primordial dwarf – wears size two boys' clothing and fits size five children's shoes.
His diminutive stature – and associated medical challenges – means he's endured countless hospitalisations and continues to face pain and frustration daily.
Life expectancy for those with the rare genetic disorder is 30 years.
However, after an operation went horribly wrong and threatened his life last year, his parents Pauline and John are on a mission.
That mission will see them take Leo to Liverpool, England, later this month to consult with medical specialists from all over the world at a Little People's Convention.
"Leo has a lot of aneurysms – his doctors have told us he has more aneurysms in his brain than there are stars in the sky,'' Mrs Lagana said.
"They tried to treat the worst ones last year but during the operation the femural artery in his right leg was crushed by the robot being used to close it and he spent four months in hospital.
"Now I think specialists in Australia feel it's a fine line between killing him, and preserving his life, so have taken a bit of a watch and act approach.
"But the last three primordial dwarfs we know of worldwide who died all had aneurysms, so we want to get some more medical advice about what preventative action can be taken.''
Leo is still recovering from the mid-2015 operation and struggles with a limp in his right leg.
He suffers a strange sensation in his scalp from the aneurysms, and literally pulls his hair out to stop it.
But the little guy is full of bravado and talks as tough as the superheroes he admires.
"I will not let the aneurysms take me alive – I will fight them,'' he said, as he pretends to square up for a battle.
"I think I scare people sometimes,'' he adds, ''they don't like my nose, they don't like me. But I like being small, I like my body, I like my nose.''
He can be cheeky – his mental age is about five – yet he also has a softer side.
He's been an ambassador for the KidzWish Foundation for 10 years, raising funds for sick, disabled and disadvantaged children in the Illawarra. ''I like to help people.''
Leo's siblings Matthew, 22, and Lucy, 30, are both of average height yet the Lagana's knew early on that Leo would be different.
''When he was born his head was the size of an orange, he was 28cm long and weighed 1.6kg,'' Mrs Lagana said.
Like most kids he loves to watch superhero movies, play video games and cuddle his dogs. Like any parents, the Lagana's can't imagine a life without him.
''We don't look too far ahead – we just take it one day at a time and make the most of life,'' Mrs Lagana said.
"I will not let the aneurysms take me alive – I will fight them.''
"I think I scare people sometimes...they don't like my nose, they don't like me. But I like being small, I like my body, I like my nose."
Leo's welcome to the world
Leo was born on July 26, 2000 after being induced five weeks early to get a "better chance to grow".
"I first found out I was pregnant in the December and when I had a scan in the April they were confused – they thought I must have been only newly pregnant as he was so small, just a little bean,'' Mrs Lagana said.
"Then I showed them the December scan.''
Weekly scans subsequently revealed little growth so specialists advised the Lagana's that their baby's best chance was to be delivered early.
"They thought he'd have a better chance at growing in the neonatal unit,'' Mrs Lagana said.
"But he never did grow much.''
Leo's health at birth was fine – "he had 10 fingers and toes'' – yet he wouldn't take to breastfeeding and was put on a nasal gastric tube to feed.
He would stay on that until he was five.
At the time specialists were not sure why Leo was so small, so Mr Lagana consulted Dr Google.
"My husband diagnosed him first when he was about six months old – he found a little girl in a little dress online who looked just like Leo and we wrote to her parents and found out about primordial dwarfs,'' Mrs Lagana said.
"A geneticist at Sydney children's hospital concurred with our theory but it was only when we sent our DNA to a lab in Scotland in 2009 that it was confirmed that John and I had the faulty pericentrin gene that led to Leo's condition.''
The couple has had to adapt.
Their home features little stairs for Leo to reach the sink; a tiny bathtub; miniature couches.
But mostly Leo finds his own way to fit in a world made for big people.
He hopes to be well enough to get back to school at Kanahooka High next school term, where he attends a specialist class.
A developmental delay means he's still unable to read, but he's working on it.
And next month he'll be able walk tall at the Walking with Giants Foundation's Little People's Convention in the UK.
"There'll be 50 other primordial dwarfs,'' Mrs Lagana said.
"It's great to talk with other parents, for Leo to be around others like him, and for us to get some medical advice that we can then discuss with Australian doctors.''
It's the second Little People's Convention they will attend, after the KidzWish Foundation paid for them to attend a New York convention in 2009.
That trip also took in Disneyland, California – which had been Leo's wish.
"KidzWish has always been there for us and that's why Leo loves his work as an ambassador for them,'' Mrs Lagana said.
"They're such a worthy local charity which supports thousands of sick, disabled and disadvantaged kids in this region.''
"As many as there are stars in the sky."
What I really like to do is play outside...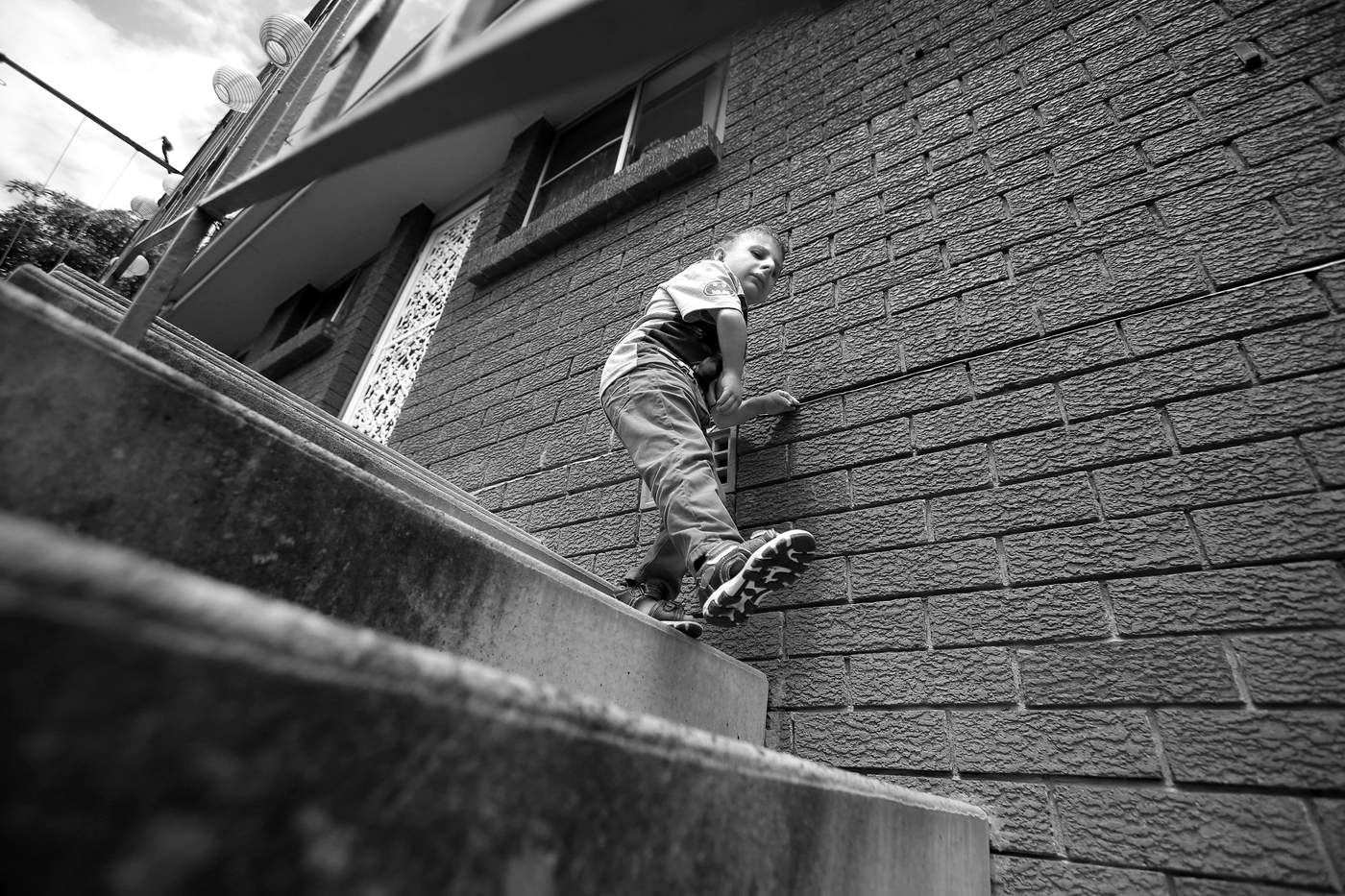 "Life expectancy is 30 so we make the most of everyday...
...that's probably why he's very spoilt."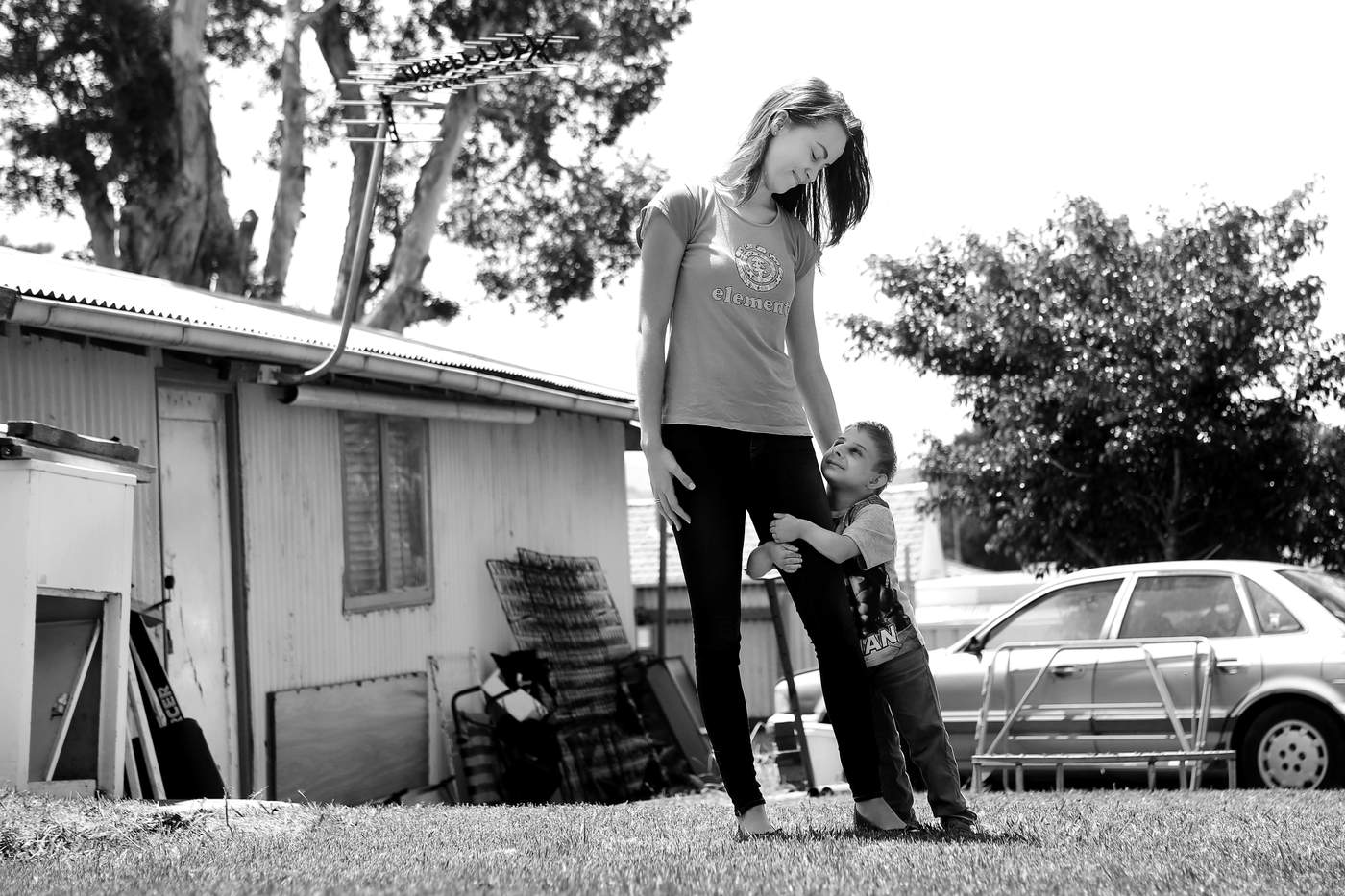 "He has a lot of friends, a lot of people around him that support him and love him."
"We're going to enjoy life as long as we have it."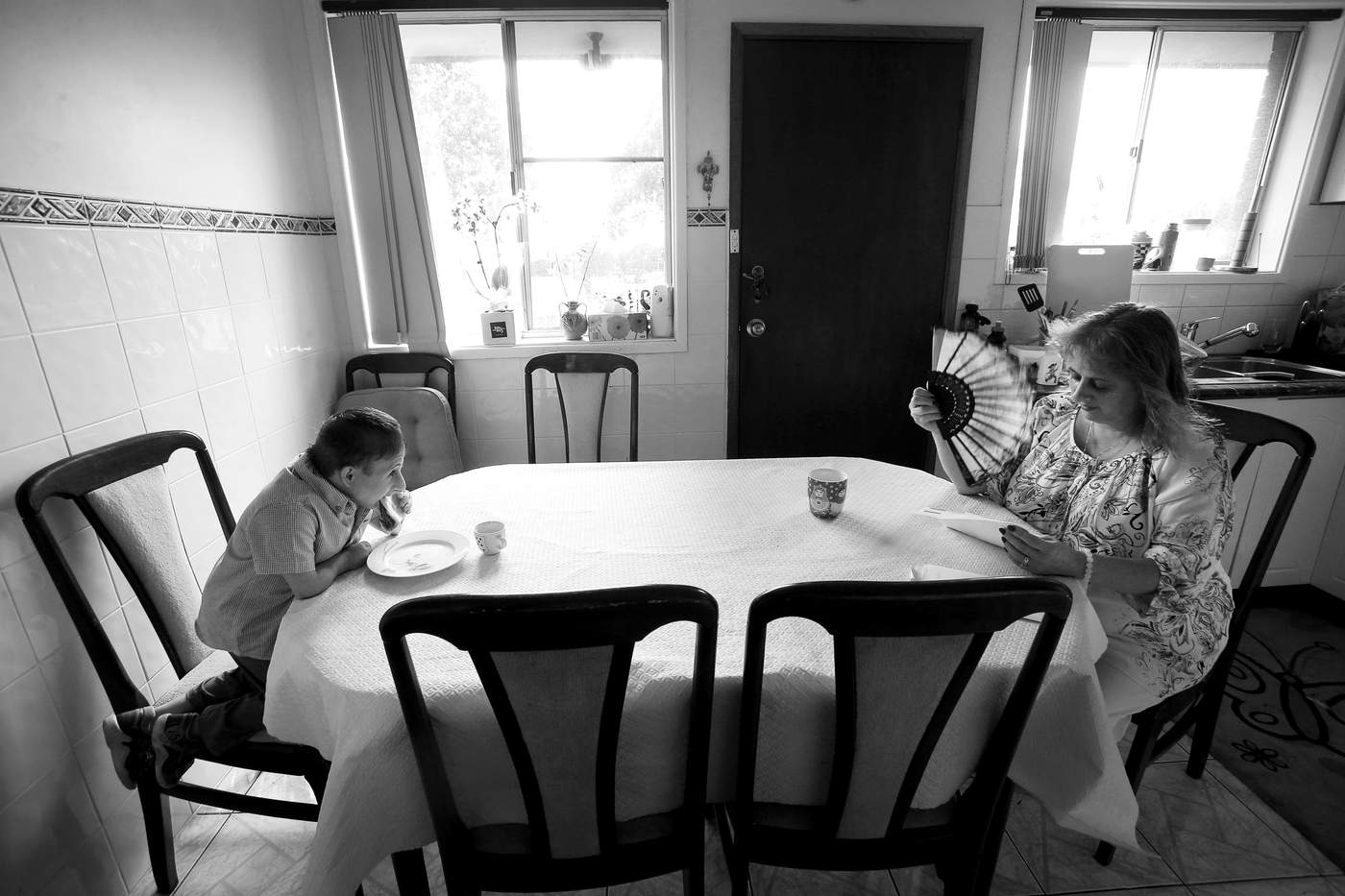 "We don't know what the future holds ... it's been a mad ride."