O&M 2017
Your complete guide to the season
Albury's kryptonite
The league, and its fans, are desperate for a new hero
In the last three years you needed Superman to beat Albury. Throw in Batman as well. And Wonder Woman. In fact, the whole Justice League.
Since the Tigers regained the title from Yarrawonga in 2014, they've won 56 games and lost three.
In that year, the average winning margin was 97 points. It was 62 the following season and last year it was 79.
We asked Wodonga Raiders' Steve Jolliffe to dress up as Superman (thanks Steve, we owe you a million for that) to symbolise the league's greatest issue in recent years.
Now, nobody's blaming Albury. And Tigers' benefactor Colin Joss is one of the nicest guys you will meet.
In fact, rather than bag them, the O&M owes the Tigers a debt of gratitude.
Back in 2007-08 when Wangaratta was winning, we all thought how good is this team.
It had former Carlton midfielder Jon McCormick, Goulburn Valley top-liner Paul Kirby, a handful of fringe VFL players and ageing star Jon Henry.
But then Albury went Kapow! Blam! Zap! (sorry it's the Batman coming out in me).
It picked up former Richmond player Chris Hyde, ex-SANFL midfielder Shaun Daly, former North Albury youngster Joel Mackie and blockbusting one-time Myrtleford star Andy Carey. Plus two-time Albury premiership coach Paul Spargo
The Tigers took the league to its highest-ever level.
A poll of 50 players from the competition that year indicated it had never been stronger in the modern era.
The Tigers won three straight flags, and the only thing that stopped them from winning the last eight is two-time Coleman Medallist Brendan Fevola.
That's not meant, in any way, as a knock on that Pigeons' line-up from their premiership years in 2012-13.
It was outstanding with Craig Ednie, Tim Cooper, Xavier Leslie etc.
But Fev was the difference and the Tigers struggled to contain him, as everyone did.
And why wouldn't they? He was a Victorian representative. In fact, Albury's domination led to that golden era of Fevola, Barry Hall, Jason Akermanis.
But even with Fev, the Tigers wrestled that stranglehold back.
Normally you never want to see a team come back to the pack to even up the competition.
It's better the other way. But Albury wasn't coming back.
Last year's heavy rain had a massive impact on the smallest grand final crowd in the league's 124-season history with only 4175 there.
But fan fatigue also played a role.
People want to see a contest, but, with the Tigers, the fight was sometimes over after 20 minutes.
You could go to a Tigers' game and the crowd was more interested in talking than watching.
Again, that's not Albury's fault.
The statewide introduction of the players points system and salary cap appears, on the surface, to have had an immediate impact.
Albury lost the league's biggest players – siblings Setanta and Aisake O'hAilpin – and a handful of others, including co-coach Daniel Maher.
Sure, the Tigers have lost plenty there.
But has there even been a deeper midfield?. Seriously, how good is it?
There's Daniel Cross, Mackie, Daly, Dean Polo and Hyde. And then there's Brayden O'Hara who played mostly up forward last year but boasts a top 10 finish in the midfield in the SANFL's Magarey Medal.
Can that midfield help grab a record-equalling fourth premiership?
Or will the league's points allocation and salary cap of $160,000 prove to be Superman's kryptonite?
In the league's 125th season, and most important, the answer had better be a resounding yes.
Albury
Tigers up four the challenge
As they look to add another flag, is Albury's air of invincibility gone?
By ANDREW MOIR
Have we seen the last of the superstar sides?
Yes.
The introduction of the player points system last year, with the addition of the $160,000 salary cap this season, means we will never see teams boasting up to seven players with experience at AFL clubs, a la Albury last year.
Hopefully, it doesn't frighten clubs into electing not to chase the big-name players. There will just be less of them.
Is this the most vulnerable Albury has been since a Brendan Fevola-inspired Yarrawonga won in 2012-13
Absolutely.
For the first time in three years, we enter the season, hopefully, knowing Albury is not a certainty to win every game.
Sure the club lost two games in 2015, but Albury already had the minor premiership wrapped up, and the players clocked off knowing they had another flag there for the taking.
Albury's average winning margin in 2015 was just over 10 goals. Last year it was an incredible 79 points.
The loss of the two biggest, and among the best, players in the competition in Setanta and Aisake o'hAilpin robs the club of enormous firepower.
Setanta had a Fevola-like goal-kicking average, while Aisake proved far better than many thought, and could easily have won the Did Simpson medal in the middle grand final.
Did Albury deliberately take its foot off the pedal, due to outside pressure?
No chance and why should they?
That's the salary cap's impact.
Q&A with Luke Packer
Q: You debuted in 2001, how have you been able to last that long?
Obviously I enjoy the training side, getting down there and training hard, it doesn't seem like hard work to me. Keeping yourself really fit is the key point to lasting a long time and playing good footy when you're older.
Q: How would you compare the professionalism of today with when you started?
It's been a huge change in attitude and the expectations from the playing list. Back in the early days we weren't quite as good, so there's more naturally driven players now than we were back then. When 'Spargs' (Paul Spargo) came on board, he set the standard and he brought people into the club so once that bar was lifted, we haven't let it drop.
Q: Do you sense that other clubs feel you are more vulnerable then you have been for a long time?
It's hard for me to say because I'm not in contact with the opposition as much in the off-season, but once the games get underway you might get that feel a bit more. Within the club, we're confident in the players we have here. Maybe there's not so many big headline players, we've lost a couple in the O'hAilpins I suppose, but we'll take a very different side in, we'll have a different feel to our game and we definitely like what we've see from the team over the off-season.
Corowa-Rutherglen
Roos hope to hop back to relevance
Corowa-Rutherglen hasn't won a game since 2015 but they've signed a boom Riverina forward
By ANDREW MOIR
Can Corowa-Rutherglen bounce back a la Myrtleford?
Everyone hopes so.
It took 10 long, hard years for the Saints to play finals again.
And the club has replaced the Saints as the team everyone now feels sorry for.
The Roos are in a more difficult position than the Saints because they have 10 clubs within a 30-minute drive of the main centre, Corowa.
It will be extraordinarily difficult to bounce back with so many potential players from the region playing elsewhere.
So would a name change help? The Saints became the Myrtleford Alpine Saints to reflect the regions, could the Roos follow suit?
Myrtleford hasn't actually seen the benefit of the name change, but it's hoping that will kick in in the coming years.
It wanted to be known as the main football club in the region, as well as broadening sponsorship, trying to sell the brand to the Mount Hothams, Beechworths etc.
If the Roos became Rutherglen Valley, would that make an impact?
It has been spoken about at very informal levels around the club.
Maybe the answer lies in merging teams in that region so there's less players needed.
Will the Roos win a game and, if so, when?
They have four chances.
It would appear the bottom three will be the Roos, North Albury and Wangaratta Rovers.
The Roos start the season with an away match to North, with another away game to Rovers in round four.
The club must treat them like finals.
However, the Roos will be without their gun recruit, former GGM forward James Lawton, as well as his former team-mate Adam Cullen.
If they fail to win, the home games in the second round will be like grand finals and the league fraternity is praying for a victory or two.
Q&A with Jay O'Donoghue
Q: Why will you be better this year?
Because we've recruited fairly well over summer and we've boosted our midfield and forward line-up. And I think that having another year under our belts, like myself and a few of my mates, that helps a lot too I think.
Q: Is there more of a buzz this year
Yeah there is because we'd lost eight of our top 10 best and fairest, so we were gone from the get-go really. But this year we've picked up a few and everyone's a bit happier.
Q: How good will James Lawton be?
We've seen a few glimpses of him in (pre-season) matches and he's pretty good. I'm not sure how tall he is, maybe six-foot five or six, he just gets the hang time and doesn't drop any marks, his second efforts are just crazy. A lot of people who've seen him play already over the off-season are saying that they (the opposition) won't be able to match up on him, and he's the best forward in the comp.
Q: Why is Terry Burgess such a good coach for a young team?
He stays positive, he brings a positive vibe from last year, he does look forward, he looks forward to the future. I think we're slowly making inroads and he's getting us to understand that. I think we're going to take it slowly and try to improve year-by-year.
Lavington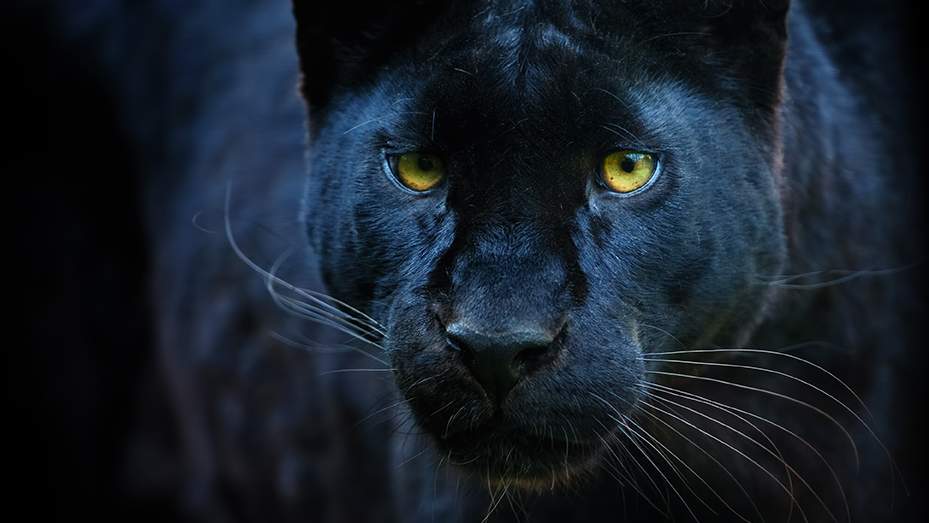 New era for Panthers
Lavington has been the 'nearly side' for much of Albury's domination
By ANDREW MOIR
Lavington has moved from a slower, experienced side to a quicker one, will that work?
Lavington has been the nearly side of the past two years, but it still hasn't been a realistic hope of winning the flag, Albury was simply too good.
One of a handful of criticisms of Albury in recent years has been a perceived lack of pace, but trying to find a weakness with Albury has been like trying to find a fault with Elle MacPherson.
Can Marty Brennan star in the O&M, similar to his performances in the Tallangatta and District League?
It all comes down to one thing, belief.
Brennan has always been unbelievable on his feet, brave and a beautiful overhead mark.
He was tied up with the Murray Bushrangers a few years ago, but didn't devote himself to it.
He wanted to be back with his mates at Rutherglen.
Does he want to be a big fish in a big sea? If he wants it badly enough, he'll be a star.
Q&A with Luke Garland
Q: Congratulations on being named Lavington captain, what does it mean?
It's a pretty big honour really, you look at the previous captains, the last two especially in 'Skillsy', Darryn McKimmie, and 'Stevo', they had really established careers over a long period of time, so to be named by your peers to take on that role is a pretty big honour really.
Q: Lavington has gone from an experienced side to a younger, faster outfit, what difference will that make?
Getting those young guys in there with pace, it allows you to take the game on a lot more. There will be times when we mess things up and we won't play that well, but I don't think we'll go away from the stuff we've been training at.
Q: You've been so close the last six years, was the change needed to take that next step?
I wouldn't call it a change we needed to have because I wish 'Penda' and 'Stevo' and Lachie Boyd and 'Kosi' could stay forever, but it's actually been really good to see some guys step up in their absence. I just think the guys we've recruited this year and the guys we've got back to the club will be as hungry as ever. There's a few of the guys that have been through that era of prelim finals and grand finals, but the new guys haven't and they're hungry.
Myrtleford
Saints on the march again
47 years since its last flag, could a reborn Myrtleford upset the big guns?
By ANDREW MOIR
It took Myrtleford 10 years to return to finals, can they stay there?
It's line-ball.
The Saints fell out in last year's elimination final by only 12 points, but it should be noted they won seven of their last nine games.
The top four from last year could still be above them, so it might come down to the Saints, Wangaratta and Wodonga.
The matches between that trio should be crackers.
So much could depend on how many games they get from the Werribee quartet, Nathan Laracy, Matt Munro, Jake Sharp and Harrison King.
Nobody wants to see the Saints slip back out of the five so, just like the Roos, the Saints will have the sentimental vote to stay in the five, but sentimentality means nothing.
Can you make an impact when your best player is almost 35?
Brad Murray has been one hell of a player, but even Murray admits, ideally, you don't want your best player to be that old.
Christian Burgess was able to replace Morris Medal winner Kristan Height, and given the Saints are the best nursery in the league - they've had more players drafted than any other club in the past 20 years - there could be another Burgess-type around the corner, possible Lachie Dale.
Will Tim Looby be among the league's best?
He will need to be for Myrtleford to move up from the elimination final.
He can fill a number of roles too and that versatility will be crucial for the Saints.
Q&A with Brad Murray
Q: It's been a long climb for Myrtleford over the past 11 years, why do you think the clubs will again play finals?
I just think with our current group, they've all got their best footy ahead of them and I think they'll step up. Last year Christian Burgess had a breakout year, which was fantastic, we lost Kristan Height the year before and Christian filled that void, so hopefully we'll be able to do the same.
Q: Who could fill the position left vacant by the classy Burgess?
Well, Lachie Dale seems to be improving more and more, even through the pre-season. He's played a bit of footy in Darwin over the off-season, he's extremely fit and he's got the potential to be a quality O and M player. Mitch Dalbosco has been getting better every year and Matty Dussin, I know he's 24-25, but he seems to be getting better every year, so there's three that pop to mind who could take their game to the next level.
Q: You won the best and fairest last year, but is it ideal for a club's best player to be almost 35?
You probably wouldn't think it would be ideal, you would like to have a bit more depth and ideally I'd like to be playing not as much through the midfield. You'd like to have more midfielders but I think that the emerging group we have is not far from taking over from me I guess.
North Albury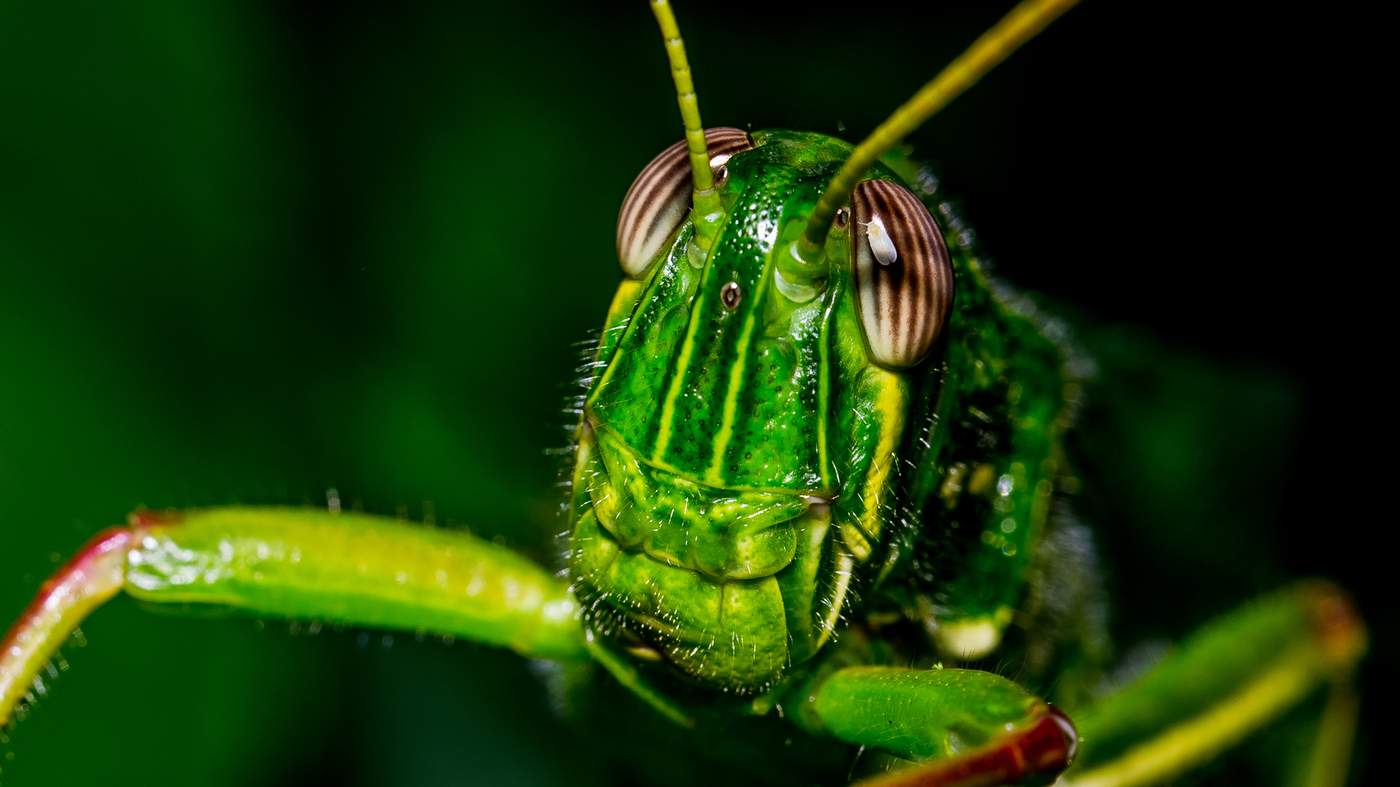 Rebuilding the Hoppers
With just 5 wins in 2016, how far can North Albury go with an ageing gun and a bunch of kids?
By ANDREW MOIR
North has lost so many players over the past four years, will the ploy to get as many former players back work?
Not this year.
Daniel Leslie and Clinton Gilson took over in mid-January, so they were no chance to pick up more than a handful of former players.
Still, the Hoppers did well at that late stage to regain Josh and Ben Lloyd, and the word is the latter is a talented prospect.
North will speak to a host of former players during the year, with the hope of winning them over for next year.
North finished second-last in 2016 with five wins, the Roos have picked up some players, are they bound for the wooden spoon?
No.
The Hoppers will still have enough firepower to handle the Roos, just.
Remember though, the Hoppers won only one of their last 12 games, and they've lost two of their two three in the best and fairest, so it's one hell of a battle to return anywhere near finals action.
What's a realistic number of wins?
Four at the most.
The Hoppers should account for the Roos in both games, and may push Wangaratta Rovers as well.
But that's their only hope as the other two clubs to miss finals, Wodonga and Wangaratta, have pushed well beyond them for this year.
At 34, Dan Leslie faces enormous responsibility, but that's nothing new to him as he's carried that since the Hoppers were last a genuine force a decade ago.
Q&A with Dan Leslie
Q: How have you enjoyed your first few months as a co-coach?
It's been different with the time-frame. It's a lot of work and you don't really understand how much work it is until you get into it, but I'm enjoying it, working with a good bunch of kids.
Q: Have you learnt anything new about footy?
It's things like looking at the draw, planning training for the week, just different things like player management. You have 30-40 guys and you try and get around and talk to everyone, just finding the time to do all those sorts of things, which is obviously something you don't come across to the same degree when you're playing, even when I was captain.
Q: How will the co-coaching role work with Clinton Gilson?
I'll have more of an extended captain's role on ground, while Clint will run everything from the boundary line. During the breaks, I will still break out with my group, depending on where I'm playing, but I won't bother him too much during the games, you don't want two blokes yelling and screaming.
Q: What's a realistic goal?
I want to improve on last year, I'd like to finish higher than five wins. You're always trying to improve, so that would be good to get past that figure and I would like to think we can do that with the side that we have.
Wangaratta
Magpies aim for the skies
Former North Melbourne midfielder and two boom forwards have Wangaratta upbeat about finals return
By ANDREW MOIR
Will Wangaratta have the best forward line in Michael Newton and Josh Porter?
Yes.
Newton played only nine matches last year, and kicked 42 goals.
If he can stay fit, he should win the Doug Strang Medal.
Porter was just a youngster when he was last year in 2013.
But three years at VFL level means he is now a much better player.
Porter has that unique skill to be able to mark the ball at its highest point, making him almost impossible to stop when on song.
How good will Ben Speight be as a midfielder?
He should be as good as any, with the possible exception of Albury machine Daniel Cross.
Speight prepares like an elite footballer.
He played 10 games with North Melbourne and, since being delisted at the end of 2012, has carved out a superb career with VFL club, Werribee.
He's fit, can run, is well-spoken, loved by the players and can win his own ball around the ground, something the Pies have lacked compared to the top teams.
He says his best football is ahead of him.
Will the Magpies snap a six-year finals drought?
Yes, and so they should, definitely.
With Newton and Porter up forward, there will be no shortage of goals, providing the midfield can aim up.
The club will suffer from a lack of depth there, compared to the gun teams, but with Speight and the ever-reliable Daine Porter, they should do just enough to play finals.
And it's not before time as it's been almost a decade since the Pies won their successive titles.
In fact, Wangaratta hasn't won a final since thrashing Corowa-Rutherglen by 71 points in the 2009 elimination final.
!Image too small for print.FLYING HIGH: Boom Wangaratta recruit Ben Speight is a qualified pilot and 'Magpies' fans will be hoping he can take the team to new heights after a six-year absence from finals.
Q&A with Ben Speight
Q: You played 10 games with North Melbourne, what did you learn at the elite level?
I grew up a fair bit. I learnt everything from networking to putting on a bit of size and shape obviously to how hard to train and all those sorts of things that you learn in a full-time environment.
Q: Who's the best player you played on?
Well they tried Buddy Franklin on a wing one game in a trial game, he destroyed me. He had a good 20 centimetres on me and I can remember everyone went to one side, and it was me and Buddy on the other and I thought it wasn't a good look.
Q: What were you thinking as the format was taking shape?
He came to me in the centre bounce and I didn't think it was going to be too bad, but when he posted up on me I just had a bit of a chuckle to myself and tried my best.
Q: You played three-time premier Albury in your first trial game, how would they go at VFL level?
They're well drilled, the best five or six players could play good State level footy. I'm not so sure how they'd stack up though, the VFL's still a pretty good standard. They train three to four times a week. It's not really comparing apples with apples to tell you the truth.
Q: Why the interest in flying?
I've always been interested in it and I've been a pilot now for seven years.
Wangaratta Rovers
Homegrown Hawk hope
Wangaratta Rovers haven't picked up any big names and will be relying on juniors and district players to impress
By ANDREW MOIR
Can the Rovers rely on local talent and play finals?
No.
The Hawks went within a goal of playing in the 2012 grand final when Barry Hill missed a shot after the siren against Yarrawonga, while they signed former Hawthorn player Jarrod Boumann and ex-Western Bulldog James Mulligan for the 2014 season.
Hall was a huge success, he and Brendan Fevola getting two years worth of spectators for their clash.
But it was about a premiership and Rovers fell just short, and they haven't been a force since.
The Hawks have opted to go with either locals or bush players, and while they have the respect of everyone in the league for such a noble attitude, you will never win a premiership doing that.
What will Ross Hill bring to the club?
Passion. Experience. The desire to be the best you possibly can.
Hill came in at the end of the Hawks' dominant period, so he learnt off 12-time best and fairest Rob Walker, along with fellow professionals Tony Pasquali, Peter Tossol, Mick Wilson and Co.
He takes his preparation seriously, and after three years with the Murray Bushrangers as an assistant, he will have developed further.
It might not be reflected in wins and losses this year, but Hill will help instill a desire that can only help the Hawks in the long term.
Will Rovers have any rep players?
Yes, Sam Carpenter is a certainty.
You have to love the way Carpenter plays.
He's courageous, he's tough, he's skillful. He's extracted the absolute best from himself.
For those new to the league, Carpenter lost his left arm in an accident in his father's butcher shop as a four-year-old, but his ability to adapt has been exemplary.
Ruckman Shane Gaston could also possibly play interleague.
Q&A with Luke Peters
What's your expectations for Rovers?
Well to start with, we'd like to improve on last year and ideally like to play finals.
Q: You had the six wins last year to finish eighth, and haven't picked up a lot, why do you think you'll be able to push for a top five spot?
A number of the young blokes will look to improve this year, like Stuart Booth, while a number of the new players will certainly add something, so, internally, we're confident we can improve.
Q: What can you tell us about Sam Bowers, who's come to the club from Ovens and King outfit Milawa?
He looks a really good mover, we're very impressed by him. He doesn't stop running, he's quick, he can jump, he gets a lot of the footy.
Q: What has Ross Hill brought to the club as co-coach?
He's made a huge difference. He just speaks so well and got a good background in playing obviously with 300-plus games at Rovers and his couple of years at the Bushies learning the coaching side of things.
Q: Why will Ross and co-coach Sam Carpenter work so well?
They're quite different, Sam leads by example, Ross also did when he played, but Sam lets his performance on the field do the talking, while Ross's knowledge and communication is so strong.
Wodonga
Is Bulldogs' bite back?
It's been a slow climb since Wodonga went broke in 2011, but can their hard-working outfit return to finals?
By ANDREW MOIR
Can Wodonga snap a seven-year finals drought?
It will be touch and go.
You would think Wodonga will be battling exactly who it was last year for the top five in Wodonga Raiders, Myrtleford and Wangaratta.
Jarrod Hodgkin has spent a number of years with Heidelberg, where he was vice-captain and a premiership player.
The full-time return of Steve Murray will be an enormous boost, while Ricky Whitehead was among the league's leading goal-kickers with 41 while at North Albury.
Those matches against the teams expected to be around them should be belters, and Wodonga will need to win the majority to make it.
Will Jarrod Hodgkin be in the best five midfielders in the comp?
No.
Albury's got Chris Hyde, Joel Mackie, Daniel Cross, Shaun Daly and Dean Polo so just about everyone else is counted out, and that doesn't include Albury's Brayden O'Hara, Raiders' Brodie Filo, the Saints' Brad Murray etc.
Hodgkin will be in the next level, so that's still outstanding.
He's been a top player at Heidelberg, where he played in the centre and finished high in the best and fairest.
Hodgkin's unique in that he's a natural left-footer, but kicks equally well on his right, and can play both inside and out.
Does Wodonga have enough A-graders?
No.
But what they do have is added depth.
From their best player to their 28th, there's not a great deal of difference.
However, you need the elite to fire to make finals.
We'll soon find out if you can play finals without a host of A-graders.
Q&A with Shaun Flanigan
Q: You played more than 100 games with Wagga Tigers, why the change to the O&M?
I just wanted to play at a higher standard, so I wanted to come and test myself out.
Q: How much higher will the standard be in the O&M?
I've just seen in at training, it's more professional, the games are probably a bit quicker, but tougher, bigger bodies.
Q: There's a few Wagga team-mates here, what can you tell us about Brady Morton?
His work up and down the ground is his strength, leading up and being an option. He was probably a key forward for us at Tigers.
Q: What about Jackson Kelly?
He's quick, he's got a good motor on him.
Q: He's only lightly-built?
Yeah, he's only small, make sure you put that in there.
Q: Are you good mates?
Yeah, I'm living with him.
Q: Who's the cook?
Me (starts laughing).
Q: Can he look after himself?
No.
Q: Just hopeless is he?
Yep.
Q: Is it his first time out of home?
No, he's been out of home before.
Q: So he's just hopeless full-stop?
Yeah.
Wodonga Raiders
Raiders' small ball
It will be a young, fast and fit side after losing a number of experienced players like Matt McDonald and Hayden Heta.
By ANDREW MOIR
Will Raiders run the risk of breaking the points allocation?
Yes.
More than any other club, Raiders will need to balance the figures so they won't go over the 42 allowed.
You just about need a degree to keep everything above board if you are close to the mark.
Will Raiders be a better team than last year?
Really difficult to say.
Raiders have finished fourth the past two years.
One thing is certain though, and that is they will lack size.
The tallest player is only around that 190-centimetre mark, so Raiders have spent the pre-season working on the theory they will have to run teams ragged.
It's debatable if that will be enough to win a premiership, but it will certainly entertain.
Bendigo and NT league medal winner Brodie Filo will be comparable with any midfielder, but if a big forward gets cracking, it will have to be all hands on deck to quieten him.
How good will Jackson Kelly be?
Pretty good, but should be even better in a few years.
The son of former Sydney Swans' captain Paul Kelly, he's only 21 and around 70 kilograms.
His dad was similar at that age, and while he never became a hulking giant, he was one of the AFL's greats of his era through courage, persistence and desire.
You have to remember Kelly is also coming up about two or three levels from the Riverina league, so it will take time to adapt.
But given his pedigree, he will be under more pressure than most.
Q&A with Mark Doolan
Q: Why did you return to Raiders after three years at Chiltern?
I probably missed it a bit. When I did my knee I left and when to Chiltern, not knowing how that would go, but it's all fine, I just felt like getting home, It's my home club and I really missed my time away. While I enjoyed Chiltern, I'm enjoying being back at Raiders.
Q: What makes Wodonga Raiders such a special club?
I came through the juniors ranks with Nic Conway and guys like that. Everything I've done in footy, I owe it to them for giving me the opportunity.
Q: What did you learn at Chiltern, one year as an assistant and two as coach?
Obviously you're a little naive about the time that goes into coaching before you do it yourself. It forces you to be a leader and relate to different sorts of people. It's a good experience, but I don't think I'll be one of the life-time coaches because of the time.
Q: How much of a different player will you be?
I'll be older and slower (laughs). I won't be spending huge amounts of time in the midfield, the body wouldn't be able to keep up with the workload. I don't expect to be the player I was when I left, but, hopefully, I can be a contributor. I started my career up forward and I've always spent a lot of time up forward, even the last time I was here.
Yarrawonga
Pigeons' time to strike
Has Yarrawonga jumped back above Lavington in the race to hunt down Albury?
By ANDREW MOIR
Will Yarrawonga's move away from the big name players - Fevola, Pettifer, Ednie - to its juniors pay dividends?
As it has been for a number of years, it looks like Yarrawonga and Lavington are the best equipped to bring down Albury.
Given their age, the Pigeons knew they needed young players coming through, so they've set up the club as a central hub, a little like Myrtleford, to try and attract the best players within a 100-kilometre radius.
Finley's Jess Koopman is one of those, and they started it with Tim Cooper from Tungamah many years ago.
The reliable Cooper is still there, and if you throw in veteran Xavier Leslie, Morris Medallist Tyler Bonat, the return of Did Simpson Medalllist Connor Hargreaves, plus the exciting kids, the Pigeons should make the grand final.
Can Tyler Bonat improve on his Morris Medal year?
He might have to.
Bonat has been one of the league's best on-ballers in the past five years, but the long-term injury to Tim Cooper in May meant he had to step up, and he did.
He treats his body like a temple, and given he's about to start as captain, the fiercely-competitive Bonat will be desperate to become an even better player.
Will Justin Perkins make an impact?
Yes, and yes he is 34 and it's been 12 years since he played the last of his four games with North Melbourne.
But he's probably the fittest player in the league, and while the ability to complete an Ironman (3.8k swim, 180k ride and 42.2k run) doesn't necessarily mean you can find the footy, he has enough experience to know where to be, and the fitness to get there.
Perkins is a teacher by trade, and he's an educator on and off the field.
He'll be a pseudo coach, with ability to remain claim in a crisis, which will be crucial in a young side.
Q&A with Jordan Daniel
Q: You left Yarrawonga after 2015 to return to Finley last year, why?
Dad (Robert) was coaching at Finley, so the original plan was to go to Yarra in '15 to stay there as long as possible, but obviously with dad taking on the coaching role, family's family.
Q: You arrived at Yarra as 21, did you ever think about getting there earlier?
I was pretty happy at Finley, (co-coach Damian Sexton) 'Seko' first floated the idea if I'd be interested, and it just went from there.
Q: Yarrawonga promotes itself as a destination club for the region, what makes it such a good club?
Obviously living in Finley, there's not many opportunities for work unfortunately, whereas I basically moved here to play footy and I was travelling back to Finley. I ended up getting work here as an apprentice builder. That obviously helps a lot with the work, but the club's pretty relaxed, pretty friendly, they're obviously serious about the footy, but they understand it's country footy and it's not all doom and gloom if you lose.
Q: (Co-coach) Chris Kennedy comes across as the world's nicest bloke, does he ever get cranky?
Well I haven't seen it. He's pretty calm, mind you, when he's angry or not happy with something, it's probably more the look on his face which gives it away, rather than yelling and screaming.